Stamp Fever Stay Home and Play Special!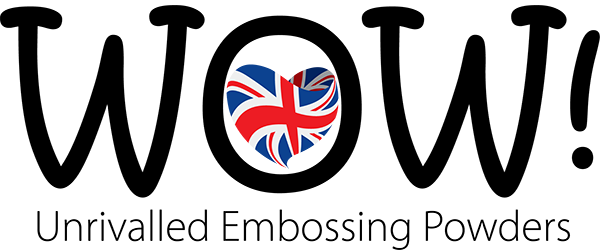 This week's special includes everything WOW! 15% off this new company at Stamp Fever. Embossing powders, WOW heat guns and stamp pads, as well as some stamps! As always, free shipping with $60 or more order, all others $5. Special pricing ends Saturday, April 4th.
The cost of a single jar is $3.50 before the discount. Trios are $10.50 and other items are marked below. Check out the color chart on the WOW Website here! Here is the list of new items. We are sorry not to be able to photo each one, but keep reading the newsletter for more information on embossing, samples and other great information.
Wow Clear Matt Dull - Regular
Wow Gold Rich Pale - Super Fine
Wow Platinum - Super Fine
Wow Gold Pearl - Regular
Wow White Pearl - Regular
Wow Dark Blue Metalline - Regular
Wow Kiwi Krush Metalline - Regular
Wow Primary Apple Red - Regular
Wow Primary Lemon - Regular
Wow Primary Curacao - Regular
Wow Primary Love is the Drug - Regular
Wow Primary Bird of Paradise - Regular
Wow Primary Lime Rickey - Regular*Catherine Pooler*
Wow Primary Rockin Red - Regular*Catherine Pooler*
Wow White Puff - Regular
Wow Metallic Platinum Sparkle - Regular
Wow Nice Ice Blue - Regular
Wow Sunburst - Regular
Wow Persian Indigo - Regular
Wow Vintage Peacock - Regular
Wow Lavaburst - Regular*
Sara Naumann*Trio
Wow Berryburst - Regular
Wow Spring Breeze - Regular
Wow Splash - Regular*Catherine Pooler*Trio only*
Wow Taffeta Pink - Regular
Wow Sorbet - Regular*Catherine Pooler*Trio only*
Wow Wanderlust - Regular *Catherine Pooler Exclusive*
Wow Tickle - Regular*Catherine Pooler*Trio only*
Wow Neptune - Regular
Wow Sugared Almond - Regular
Wow - Trio Caribbean Charm*Marion Emberson*
Wow - Trio Dockside*Jo Firth-Young*
Wow Stamp - ME Make A Wish (by Marion Emberson) $11
Wow Stamp - Hearts & Twine (by Marion Emberson). $11
Wow Stamp - Round & Round (by Marion Emberson) $11
Wow Stamp - Fruit for Thought (by Zsoka Marko) $11
Wow New Dual Speed Heat Tool (110Volts) $24
Wow Clear Ultra Slow Drying Embossing Pad Wow $9
Wow Embossing Ink Pad Refill Freestyle Tool $6.25